Introducing Bruce Teel
Broker REALTOR®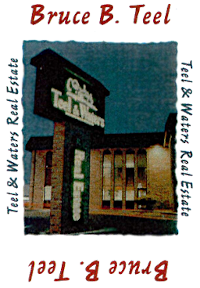 Many times in thriving real estate markets, there is one independent (nonfranchise) Realtor known for its own cultural belief in the personal and individual nature of each successful transaction. The choice for this level of Realtor service in and around Crestview is Teel & Waters.
For almost 40 years Bruce Teel has been Teel & Waters "2nd gen" principal broker and owner. In the 80's & 90's the decision was made to forego the rush to franchise, thereby retaining independence free from sales tactics and quotas. Whether you are buying or selling, your goal = our goal. We work to achieve the perfect balance in each unique need set + wish list + finance comfort zone whether buying or selling. Above all, we take to heart how real estate represents the largest single transaction and investment most people will make. Therefore, by making the extra effort to truly earn a gratified client, taking the time to do it right, and giving priority to often neglected expectations, we have created a company culture unparalleled in Crestview Real Estate.
This commitment has consistently yielded thousands of satisfied and repeat customers over many years. Today in our 6th decade, we offer that same commitment to you.
Teel & Waters Real Estate
| 499 N Ferdon Blvd, Crestview, FL 32536
| Phone: 850-682-6156
| E: rightdog@aol.com
Bruce Teel Listings
<!article class='our-grid'>
Please call me today to add your property on my page!!!!